Terms and Conditions
These terms and conditions ("Terms & Conditions") (together with any documents referred to) are the terms of use on which you may make use of www.equinoxpub.com and any of our affiliated web sites (each being the "Website") whether as a guest or a registered user. Please read these Terms & Conditions carefully before you start to use the Website. By using the Website, you indicate that you accept these Terms & Conditions and that you agree to abide by them. If you do not agree to these Terms & Conditions please refrain from using this Website.
Information about us
This Website is a site operated by Equinox Publishing Limited. ("We"). We are registered in England and Wales under company number 01984336 and have our registered office at 415 The Workstation, 15 Paternoster Row, Sheffield, S1 2BX, United Kingdom which is also our main trading address is. Our VAT number is GB 820 5066 61 and we are a member of the Association of Learned and Professional Society Publishers and the Independent Publishers Guild.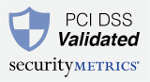 Terms of sale
Please read through the following Terms and Conditions of Sale and Purchase ("Terms") carefully. They comprise the terms on which you are permitted to purchase items from Equinox Publishing Limited ("Equinox Publishing", "Equinox", "us", or "we") on this website (the "Website"). If you submit an order for any item advertised for sale on this Website, this shall be taken to constitute acceptance by you of these Terms:
All orders/subscriptions for all book and journal products listed on this website are processed by Equinox in the United Kingdom. Physical copies may be printed and despatched from sites outside of the U.K.
All orders for eBooks or other electronic versions of books are processed and fulfilled through Equinox in the UK.
Questions about all orders should be addressed to [email protected].
1. Purchase of products
If you wish to purchase any item for sale on this Website (the 'Product'), you must submit our completed order form. Your order will not be accepted until we have received payment.
If we agree to accept your order, we will confirm this by email (the "Confirmation") and will supply the items you have ordered (the "Product") to you in accordance with the Confirmation and with these Terms.
The sale and purchase of Products via this Website will be governed by a contract between you and us formed when you have placed an order. We have accepted your order when we have sent you Confirmation of this (the 'Contract'). Please note, as soon as we confirm your order, it will enter our electronic system and we will be unable to prevent it being dispatched to you.
You acknowledge and agree that, in entering into a Contract, you do not rely on and have no remedy in respect of, any statement, representation, warranty or understanding (whether negligently or innocently made) of any person (whether party to the Contract or not) which is not expressly set out or referred to in the Contract. This is not intended to limit or exclude liability for fraud on our part.
You acknowledge that:
(a) all information and specifications relating to the Products and any material produced by us are approximate only; and
(b) the colour of the items or  designs of the covers of books shown on this Website may vary from the Products supplied to you under any Contract.
We may correct any error in any unconfirmed order, sales literature or other document or information issued by us or placed on this Website without any liability.
We may make any changes in the specification of the Products to conform with any applicable safety or other statutory or European Union requirements which do not materially affect their quality or performance.
2. Refunds, Returns and Cancellations
Please note that if you have purchased an ebook, or downloaded any electronic files such as  a journal article or book chapter from this website, and have successfully downloaded it, we are unable to offer a refund on your purchase.
All journal subscriptions are payable in advance. Subscriptions may only be cancelled before the first issue of a volume year has been published online. All journal subscriptions run on a calendar year basis.
Orders placed for physical books on this website and successfully processed and shipped by Equinox  are normally non-returnable after 14 days from the date you placed your order. Refunds/cancellations will be processed only as follows:
* Provided your merchandise has not been despatched, we will halt processing of your order and refund your credit card account.
* Should your merchandise have already left our warehouse but not yet been received by you, we will provide you with the necessary information for returning the item(s) to us for refund. Under such cases, you, the customer, are responsible for the cost of returning the item. The refund will be processed upon our receipt of the returned item unless otherwise agreed.
* We will refund payments made for books that are out of stock or not yet in print upon receipt of a request from the buyer. We do not offer books for sales through this website that are not already in production or which have a publication date further than 45 days in the future.
* You may return any damaged  physical product for a full refund within 30 days of the date you placed your order. Please contact us as soon as you receive any damaged book or journal issue so that we can advise you about making the return, which will be paid for by Equinox.  For the avoidance of doubt, if you purchased a Product at a discount, we will refund you the discounted price.
How long will my return take to be processed?
We endeavour to process legitimate returns or cancellations  within one week of receipt.  Be sure to include your order number in any correspondence so that we can process your refund as quickly as possible for you.
How will I receive my refund?
The account of the credit card used for the original purchase will be credited back the amount of that purchase, less postage and packing as noted above (unless we've made an error).
What if I have not received my refund?
If you do not receive credit for your return within four weeks (six weeks for items travelling overseas), please notify us at [email protected].
Equinoxpub.com is not responsible for lost returns.
If you are a customer outside of North America, please contact us at [email protected] or call +44 (0)114 221-0285 (national rates for UK callers, international rates for overseas callers) between 9.00 am and 4.30 pm GMT/BST, Monday to Friday, to cancel your order in part or in whole.
Trade customers are directed to our list of distributors here.
3. Prices
The price of each Product shall be the recommended retail price for that Product that is quoted on this Website on the date you place your order, subject to any inadvertent pricing errors (whether technical or otherwise) by us, unless a special promotional price or other discounts are stated on the Website in respect of a Product. We reserve the right to revise the price of any items on this Website without notice.
The price of any Product identified on the website excludes the cost of postage, packaging and delivery. The costs of postage and packaging will be specified during the checkout process and are your responsibility. The cost of delivery is determined by the delivery address you specify in your order form and we acknowledge in our Confirmation (the "Premises") and it will be added to the amount that  you are charged.
The stated price of the Products is exclusive of any applicable Value Added Tax which will be calculated and added to the final amount payable by you. VAT is charged at the prevailing rate at the time of purchase on those transactions  emanating from geographical territories where we are legally obliged to make this charge on the electronic (only) portion of a product.
4. Risk and ownership 
Risk of damage or loss of the Products shall pass to you on delivery or, if you fail to take delivery of the Products, at the time when we have tried to deliver the Products.
Title in the Products shall pass to you on delivery or, if you fail to take delivery of the Products, at the time when we tried to deliver the Products to you.
5. Withdrawal and use of products
We may withdraw from the market any Products that we produce or generally supply without prior notice, or liability, to you.
If we provide you with information about the use for which the Products are designed and about any conditions necessary to ensure that the Products will be safe, then you must use the Products accordingly.
Terms of Use
Accessing the Website
Access to the Website is permitted on a temporary basis and we reserve the right to withdraw or amend the service we provide on the Website without notice. We will not be liable if for any reason the Website is unavailable at any time or for any period.
From time to time, we may only allow access to some parts of the Website, or the entire Website, to users who have registered with us.
If you choose, or you are provided with, a user identification code, password or any other piece of information as part of our registration and security procedures, you must treat such information as confidential and you must not disclose it to any third party. We have the right to disable any user identification code or password, whether chosen by you or allocated by us, at any time and terminate your registration at any time without notice to you if in our opinion you have failed to comply with any of the provisions of these Terms & Conditions.
You are responsible for making all arrangements necessary for you to have access to the Website. You are also responsible for ensuring that all persons who access the Website through your internet connection are aware of these Terms & Conditions and that they comply with them.
Intellectual property rights
Unless otherwise stated, we are the owner or the licensee of all intellectual property rights in the Website, and in the material published on it. For the purposes of these Terms & Conditions, "material" means material including, without limitation, text, graphics, images, video and sound material. Those works are protected by copyright and other intellectual property laws and treaties around the world. All such rights are reserved.
You may download and print extracts from material on the Website for your own personal and non-commercial use only. You must not download or print the material or extracts from it in a systematic or regular manner or otherwise so as to create a database in electronic or paper format comprising all or part of the material appearing on the Website. You may not distribute, transmit or disseminate any part of the material on the Website without our prior permission.
You must not modify the paper or digital copies of any materials you have printed off or downloaded in any way, and you must not use any illustrations, photographs, video or audio sequences or any graphics separately from any accompanying text.
You must retain all copyright and other proprietary notices appearing on the Website and you must not use any part of the materials on the Website for commercial purposes without obtaining a licence to do so from us and/or our licensors.
If you wish to make any use of material on our site other than that set out above, please address your request to Ms V. Hall in our Permissions Department.
If you print off, copy or download any part of the Website in breach of these Terms & Conditions, your right to use the Website will cease immediately and you must, at our option, return or destroy any copies of the materials you have made.
We aim to update the Website regularly, and may change the content at any time. If the need arises, we may suspend access to the Website or close it indefinitely. Any of the material on the Website may be out of date at any given time, and we are under no obligation to update such material.
Our liability
While we endeavour to ensure that the information provided on the Website is accurate and up to date, the material displayed on the Website (whether provided by us or a third party) is made available without any guarantees, conditions, warranties or representations as to its accuracy, completeness or reliability. Commentary and other materials posted on our site are not intended to amount to advice on which reliance should be placed. To the extent permitted by law, we, and third parties connected to us hereby expressly exclude:
• All conditions, warranties, representations and other terms which might otherwise be implied by statute, common law or the law of equity.
• Any responsibility or liability for any direct, indirect, special and/or consequential loss or damage incurred by any user in connection with the Website or in connection with the use, inability to use, or results of the use of the Website, any websites linked to it and any materials posted on it (whether caused by tort, breach of contract or otherwise, even if foreseeable).
You hereby expressly agree that you use the Website 'as is' and at your own risk and that any damage or loss arising from your use of it and/or any reliance placed on its contents are your sole responsibility.
This does not affect our liability for death or personal injury arising from our negligence nor any other liability which cannot be excluded or limited under applicable law.
Information about you and your visits to our site
We process information about you in accordance with our Privacy Policy the terms of which are herein incorporated by reference. By using our Website, you consent to such processing and you warrant that all data provided by you is accurate.
We reserve the right to refuse to supply to you, whether you are an individual or company, for whatever reason.
Uploading or submitting material to the website
Whenever you make use of a feature that allows you to upload or submit material to the Website, or to make contact with other users of the Website, you must comply with the content standards set out below. You warrant that any such contribution does comply with those standards and you indemnify us for any breach of that warranty.
Any material you submit or upload to the Website for public view using social media provided by this website will be considered non-confidential and non-proprietary, and you grant us a non-exclusive, perpetual, royalty-free, worldwide licence to publish such material in any format, including without limitation print or electronic format and to use, copy, distribute and disclose to third parties any such material for any purpose. Publication of any material you submit to us will be at our sole discretion and we reserve the right to make additions or deletions to the text or graphics prior to publication or to refuse publication. We further reserve the right to remove any material or posting you make on the Website if, in our sole discretion, such material does not comply with the content standards set out below.
Specific guidelines and contributor agreements are posted on the web pages of each journal and govern the terms for material submitted for publication by a journal. See the For Author pages of each journal for details.
We  have the right to disclose your identity to any third party who is claiming that any material posted or uploaded by you to the Website  (or published by us in any format)constitutes a violation of their intellectual property rights, or of their right to privacy or that it is defamatory of such person.
We will not be responsible, or liable to any third party, for the content or accuracy of any materials posted by you or any other user of the Website.
Content Standards
These standards (as further described in the following Guidelines for Social Media Conduct  (below)  apply to each part of any contribution as well as to its whole.
The area of the Website where registered users can submit details of their profile is intended for individual profiles and not company profiles or information.
Viruses, hacking and other offences
You must not misuse the Website by knowingly introducing viruses, trojans, worms, logic bombs, spyware, adware or other material which is malicious or technologically harmful or designed to adversely affect the operation of the Website or of any computer software or hardware relating or connecting thereto. You must not attempt to gain unauthorised access to the Website, the server on which the Website is stored or any server, computer or database connected to the Website. You must not attack the Website via a denial-of-service attack or a distributed denial-of service attack.
By breaching this provision, you would commit a criminal offence under the Computer Misuse Act 1990. We will report any such breach to the relevant law enforcement authorities and we will co-operate with those authorities by disclosing your identity to them. In the event of such a breach, your right to use the Website will cease immediately.
We will not be liable for any loss or damage caused by a distributed denial-of-service attack, viruses or other technologically harmful material that may infect your computer equipment, computer programs, data or other proprietary material due to your use of the Website or to your downloading of any material posted on it, or on any website linked to it.
Links from our site
Where our site contains links to other sites and resources provided by third parties, these links are provided for your convenience and information only. We have no control over the contents of those sites or resources, and accept no responsibility for them or for any loss or damage that may arise from your use of them. In the event you link to any such third party site you do so at your own risk.
Third-party material
You may see advertising or other material submitted by third parties on the Website. Any third party uploading or submitting content or information for inclusion on the Website is solely responsible for such content and information, including ensuring that it complies with all relevant legislation and/or common law, regulations and/or codes of practice. We accept no responsibility or liability for the content of advertising or other third party material submitted to the Website including without limitation the lawfulness of such content or any error, omission or inaccuracy therein.
Jurisdiction and applicable law
The English courts will have exclusive jurisdiction over any claim arising from, or related to, a visit to and/or use of the Website although we retain the right to bring proceedings against you for breach of these conditions in your country of residence or any other relevant country.
These Terms & Conditions and any dispute or claim arising out of or in connection with them or their subject matter or formation (including non-contractual disputes or claims) shall be governed by and construed in accordance with the law of England and Wales.
Variations
We may revise these terms of use at any time by amending this page. You are expected to check this page from time to time to take notice of any changes we made, as they are binding on you. Some of the provisions contained in these Terms & Conditions may be subsidiary to specific provisions or notices published elsewhere on this Website.
Guidelines for Social Media Conduct through Our Website
Please be courteous and constructive and take particular care about what types of personal information you share.
We will not tolerate fraudulent content, including fake profiling to submit content or misrepresentation. We will not tolerate sexist, racist or other bigoted or hateful content. We do not allow span or advertising messages nor do we allow the sending of bulk messages, the posting of copyrighted content without written permission, the posting of plagarized material, submitting fake reviews or paying someone to submit content that benefits your business, scamming people into sharing personal information, stealing or borrowing anything from the Website or other sites (like copyright or trademark material), breaking or hacking into private unauthorised places, especially if it's with the intention of causing harm or stealing information, threatening, slandering, making libellous statements, harassing, invading people's privacy or impersonating others.
We are committed to doing everything we can to protect the Website from malevalent and fraudulent content.  On the rare occasion that we do find bogus content, spam, fake reviews or submissions from fraudulent profiles, we remove them immediately and take steps to ensure that the businesses and users in question are blocked from our site.
If you are a business owner, commissioning reviews violates the EU Unfair Commercial Practices Directive (UCPD), and the UK's implementation of the UCPD. This means companies and sole traders cannot pay someone else to post reviews or write blogs about their own companies without fully disclosing the fact. Both civil and criminal penalties are possible.
We reserve the right to remove content that we determine to be inappropriate and/or in violation of the Website community guidelines or the Terms & Conditions. Depending on the level of offence, violating our guidelines may result in the termination of your Website account without warning and the passing of any information to the police.
Contact us
If you have any concerns about material which appears on our site, please contact [email protected]. Thank you for visiting our Website.