Religion in 5 Minutes5>
Editors
Russell T. McCutcheon [
+

–

]
University of Alabama
Russell T. McCutcheon is Professor and Chair of the Department of Religious Studies at the University of Alabama. His major publications include Manufacutring Religion (Oxford University Press, 1997), The Guide to the Study of Religion (Bloomsbury, 2000), Critics not Caretakers: Redescribing the Public Study of Religion (State University of New York Press, 2001) and The Discipline of Religion: Structure, Meaning, Rhetoric (Routledge, 2003).
University of Rochester
Aaron W. Hughes is the Dean's Professor of the Humanities and the Philip S. Bernstein Professor in the Department of Religion and Classics at the University of Rochester. His research and publications focus on both Jewish philosophy and Islamic Studies. He has authored numerous books, including Situating Islam: The Past and Future of an Academic Discipline (Equinox, 2007); Theorizing Islam: Disciplinary Deconstruction and Reconstruction (Equinox, 2012); Muslim Identities: An Introduction to Islam (Columbia, 2012); and Abrahamic Religions: On the Uses and Abuses of History (Oxford, 2012). He currently serves as the editor of the journal Method and Theory in the Study of Religion.
Volumes in the Religion in 5 Minutes book series are each an opportunity for novice readers to benefit from the expertise of scholars, all addressing common questions about everything from Hinduism and Buddhism to Paganism and Indigenous religion. Students and general readers will find here questions that they might ask – What is the oldest religion? Do all religions have scriptures? – all answered in a readable manner. Because each chapter can be read in about five minutes, the books offer ideal supplementary resources in classrooms or an engaging read for those curious about the world around them. And, sooner or later, the assumptions entailed in the questions themselves take center stage for the contributors. With recommended readings in each chapter, the Religion in 5 Minutes book series meets readers where they are and invites them to entertain just how fascinating the world might be.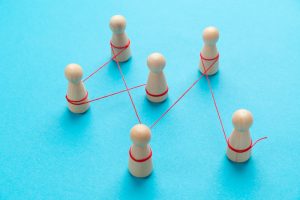 Learn about the interactive editions of these books and about the new Equinox Religion Library.