William Verrall's Cookery Book, 1759
18th Century Cook
William Verrall was master of the White Hart, an important coaching station on the High Street of Lewes, Sussex in the middle of the 18th Century. He had been apprenticed to the Duke of Newcastle's cook, the Frenchman St. Clouet, and his recipes are an inspired combination of the French and English Traditions.
This delightful and lively recipe book gives a good idea of what it must have been like in the kitchen of a Georgian Inn. The author, William Verrall, was master of the White Hart in Lewes and his robust sense of humour shows in his own introduction, which with the recipes, was probably dictated to a minion.
With very little adjustment to reduce the quantities, his dishes can be used in ordinary households today and were much admired by Elizabeth David who quotes from them in her own Spices, Salt and Aromatics in the English Kitchen.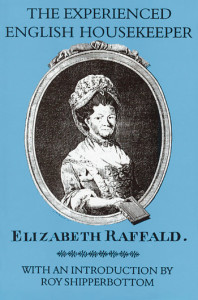 Related Interest
The Experienced English Housekeeper
Elizabeth Raffald, Introduction by Roy Shipperbottom