2019 eBook Subscription Package for Sysfling Members
We recognize that many Sysflingers already own a range of Equinox books in print form. Now that we have launched our eBook platform for libraries, we thought that members of the Systemic Functional Linguistics community might want to enhance their personal collections by adding the eBook versions -- or start a collection from scratch -- at an affordable price.
This is a subscription package for the complete collection. Access is available as long as your account is current.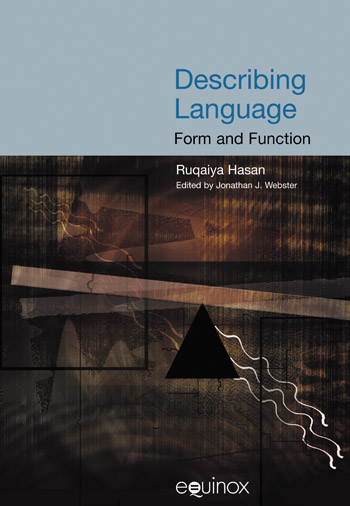 This Sysfling eBook Library is an subscription offer for individual users of the Equinox app and comprises the full text of all current Equinox book titles (see below) in the field of systemic functional/functional linguistics. Customers paying annually also receive the full backrun (and current issues) of Linguistics and the Human Sciences. The 2019 subscription includes 50 books (four 2019 titles with an SFL orientation will be added on publication). Customers have access for as long as their subscription is valid. Subscriptions can start at any time of year.
Functionality
• Quickly create lists to use with our research tools
• Citation generation and management
• Create a bibliography
• Integrated with tools such as EndNote, BibTeX, etc.
• Save notes / snippets on each book
• Access (download, print) notes without having to find the book
• Copy-and-paste and download individual PDF pages
• Bookmarks can be accessed outside of books, i.e. you can view a list of bookmarks and jump straight into the book at that page
• Save search results for future reference and refining
• Advanced search capability to filter search results by subject, date, author and more
User Experience and Accessibility
• Our reader offers a richly interactive and easy-to-use eBook environment and is capable of gracefully adjusting itself to the user's particular hardware (e.g. PC, Mac, mobile, tablet) and browser software (at a minimum being compatible with IE7) on PCs. For the best results we recommend a modern HTML5-compatible browser or any "multi-touch" compatible Android / Apple smartphone or tablet)
• password sign-on
• Zoom in function enables text to be read clearly at any size
• All titles are available in text-only versions and can be read by screen-reading software
Pricing
If you could buy all of the books separately that comprise the Sysfling subscription package, it would cost more than £2000 without any of the benefits of electronic access. The 2019 Sysfling annual subscription to the collection costs only £65 / $80.00.
How it Works
As soon as you subscribe, you will be send your login credentials. All previously published books in the collection will be available to you as well as LHS.
Other benefits of subscribing to the Sysfling package
• You can order print copies of any Equinox book at 30% from our website. Codes available when you sign up for a subscription.
• You can subscribe to any Equinox journal at a 25% discount
• We will periodically make additional Equinox content available to subscribers free of charge. For example, articles that take an SFL approach that may have been published in any of a number of Equinox journals.
Terms and Conditions
* the offer is valid only for individuals, not libraries. Content cannot be posted or shared. The terms outlined above pertain only to the Sysfling Offer.
* subscriptions may be cancelled at any time; no refunds are extended except for within 14 days of renewal in the case of an annual subscription.  Annual subscriptions run for 12 months from the date payment is made and the subscription authorized.
* please find/download our Subscription Agreement Sysfling Subscriber Agreement.